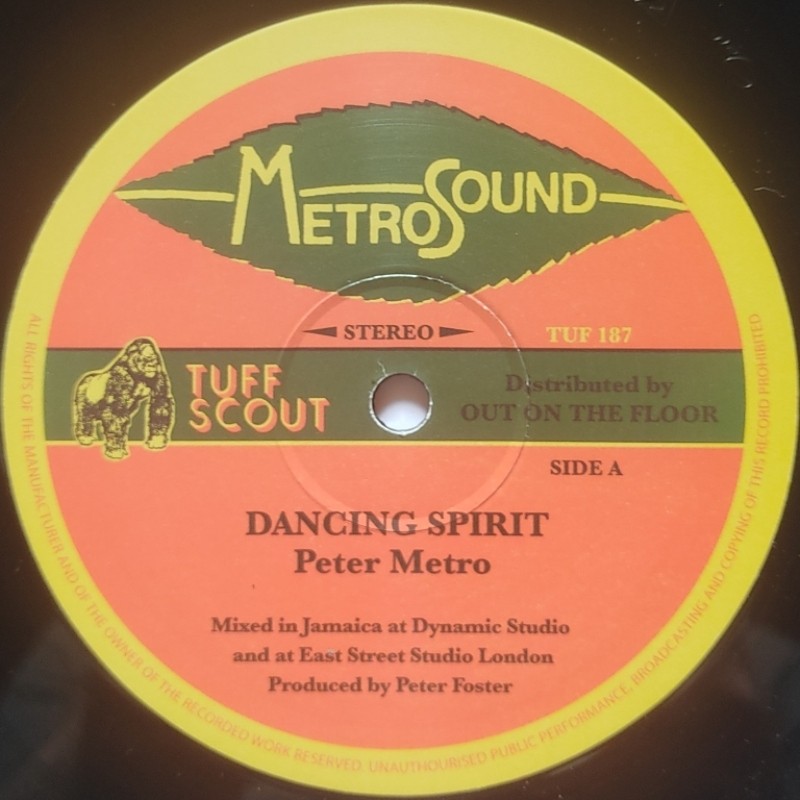  
Peter Metro - Dancing Spirit / Daddy Culture - Give Them Stylee 12"
Lyrics galore !
Two sides killer release from Tuff Scout on Metro Sound imprint
Long awaited reissue of this near impossible to find 80's dancehall/roots classic. Recorded of Master Tape provided by producer Peter Foster with long lost dub of Dancing Spirit . The A side comes in at over eleven minutes long !
A: Peter Metro - Dancing Spirit
B: Daddy Culture - Give Them Stylee
Customers who bought this product also bought: