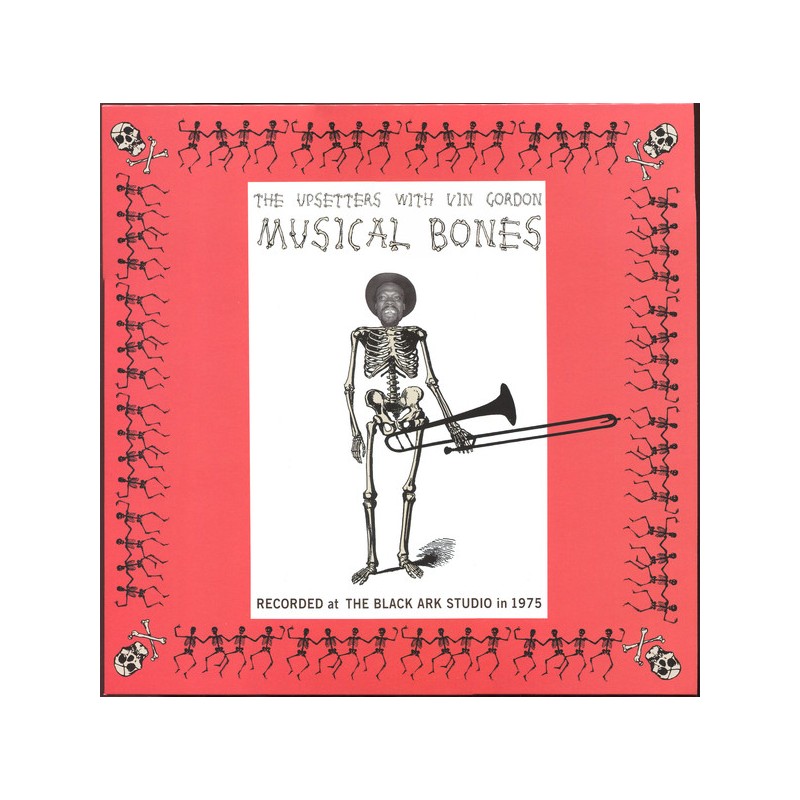  
The Upsetters With Vin Gordon - Musical Bones LP
A2 - Fly Away

A3 - The Message

A4 - Licky Licky

A5 - Labrish

B1 - Quinge Up

B2 - Raw Chaw

B3 - 5 Cardiff Crescent

B4 - Four Of A Kind

B5 - Voodoo Man
Reissue of very rare UK LP 'Musical Bones' which appeared on 'DiP' records
as a limited edition of 300 white-label-only copies.
Recorded and mixed by Lee 'Scratch' Perry at the Black Ark Studio
in Jamaica, in 1975. The audio has been carefully restored
from an original vinyl pressing, as the master tapes no longer exist.
A1: Coco-Macca
A2: Fly Away
A3: The Message
A4: Licky-Licky
A5: Labrish
B1: Quinge Up
B2: Raw-Chaw
B3: 5 Cardiff Crescent
B4: Four Of A Kind
B5: Voodoo Man
Customers who bought this product also bought: