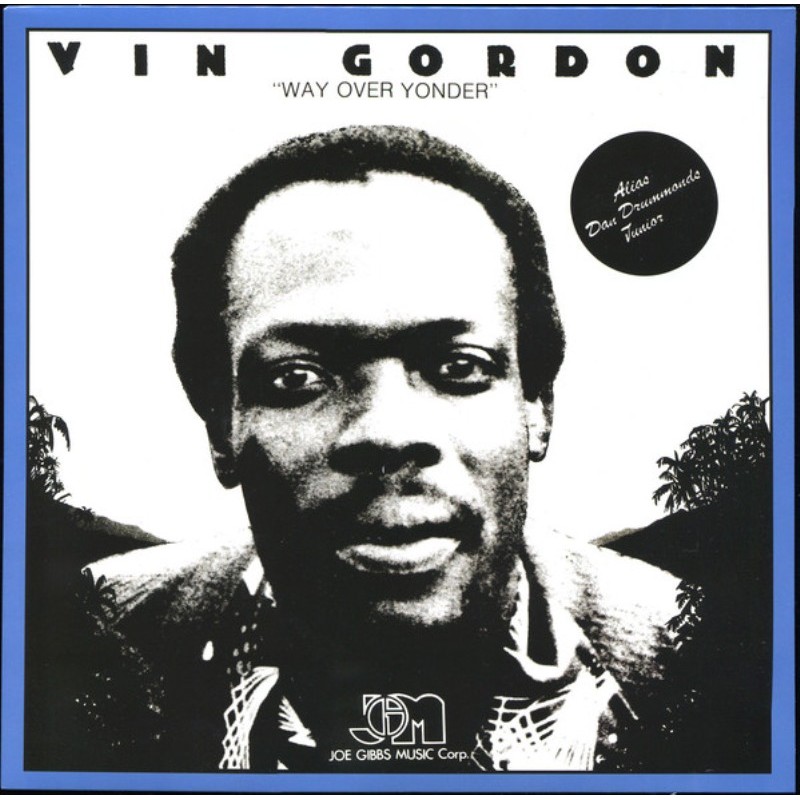  
Vin Gordon - Way Over Yonder LP
A2 - Medley - Fiddler Rock - Reel Rock

A3 - Green Callie

A4 - Confucious

B1 - So Delightful

B2 - Medley - Summer Time - Blue Moon

B3 - Lovable You

B4 - Way Over Yonder
Vin Gordon AKA 'Don Drummond Jr.' was one of Jamaica's greatest trombonists,
recorded some of Studio 1's greatest albums.
Vin Gordon and Don Drummond were students at the Alpha School of Music
where musicians such as Tommy McCook and many other great Jamaican musicians attended.
When Don Drummond died in 1969, Studio 1 engaged Vin Gordon as their session Trombonist.
Vin Gordon also played with the late, great Bob Marley, Dennis Brown, the band known as The Skatalites,
Bobby Ellis, Lloyd Parks and Sly Dunbar.
Now the man has released his album known as 'Way Over Yonder' which was first released in 1980 on the Joe Gibbs label.
A1: Easy Living
A2: Medley: Fiddler Rock, Reel Rock
A3: Green Callie
A4: Confucious
B1: So Delightful
B2: Medley: Summer Time, Blue Moon
B3: Lovable You
B4: Way Over Yonder
Customers who bought this product also bought: