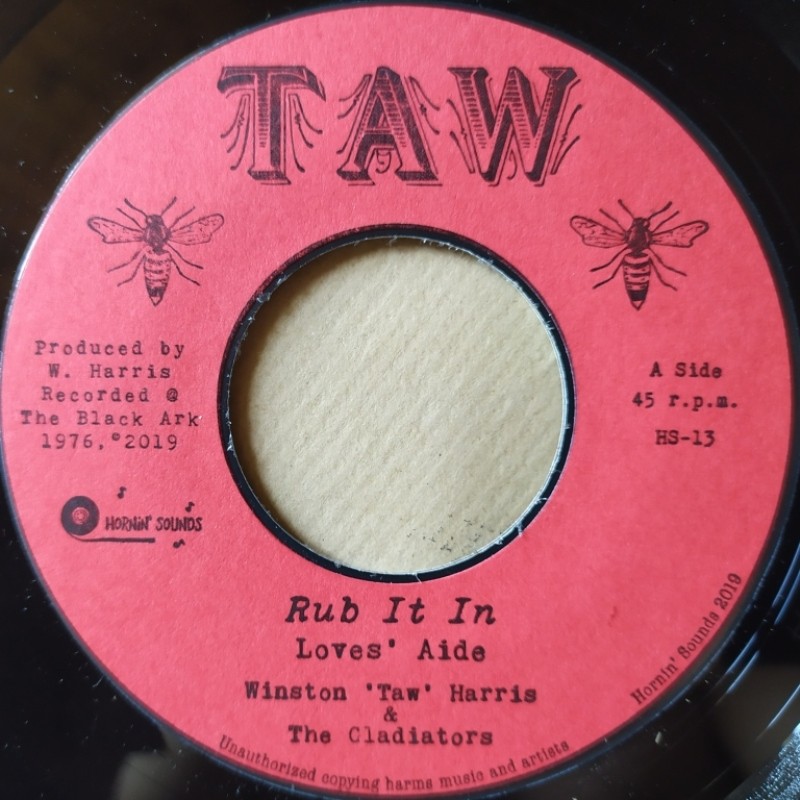  
Loves' Aide - Rub It In 7"
Recorded & mixed by Lee "Scratch" Perry at Black Ark, circa 1976
The great Winston Harris, pioneer reggae singer alongside
The Gladiators with Albert Griffiths on backing vocals.
Winston pressed the original copies himself at Record Specialists.
30 copies only !
5 were sent to the radios and the others sold by Winston himself...
A: Loves' Aide - Rub It In
B: Loves' Aide - Rub It In Dub
Customers who bought this product also bought: